Thank you for taking the time to read my story. I really hope to inspire as many souls as possible by sharing this with you and I am beyond grateful for you to take the time to read.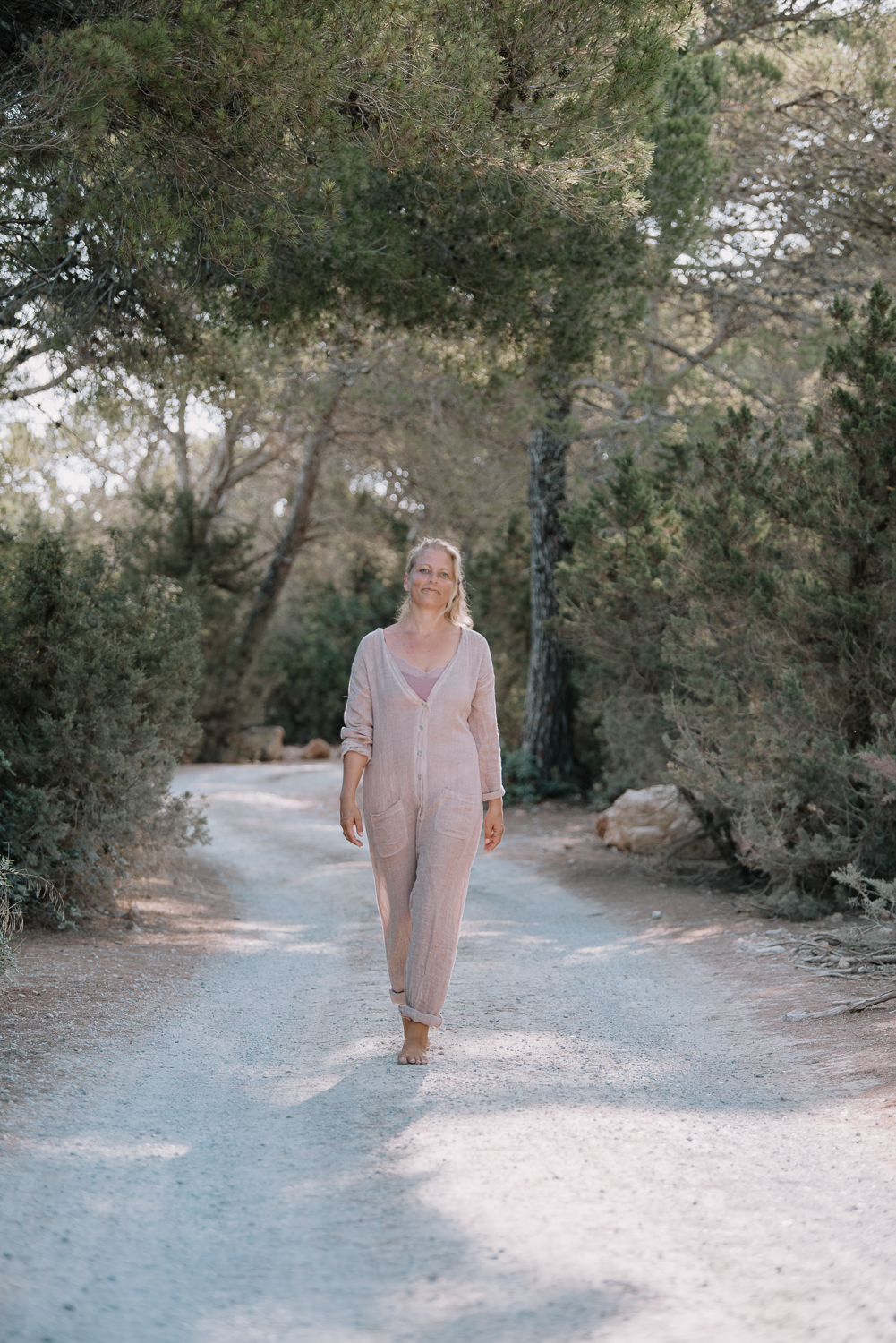 I was born and raised in Holland but currently living on the Spanish mainland, in nature, close to a small town named Tarbena. My self discovery journey started in 2009 when I got my first burn-out and I went to Ibiza to heal. Here I was introduced to different meditations and mindfulness techniques especially focussing on opening my heart. I started diving within myself and in 2012 I moved, together with my partner, to Ibiza. I needed to get away from the busy life Holland was giving me and Ibiza was calling me.
 I fell into an old trap: work and money. I was fighting constantly what life was giving me and was feeling depressed. I didn't believe in myself, struggled with self-love and acceptance and my masculine energy was in overdrive. I didn't focus on any emotion, just kept exercising and working hard so I didn't have to feel these uncomfortable feelings and emotions. Until I got ill. This illness was the turning point, although I had to struggle 2 years with pneumonias to open up and learn to communicate with my body. I do know now that this was my ´wake-up´ moment. I worked with some amazing therapists here on the island who have helped me to move through and reconnect to myself. 
It was on this amazing island that I became a mother (2014) and struggled a lot to integrate that new part of me. During my pregnancy I had felt so in connection with myself but after giving birth (very traumatic) I completely disconnected.
In october 2017 I was introduced to sacred womb work. I followed an online course with Diana Beaulieu and this has turned my life upside down. 2 Months after finishing the program, I changed career and stopped my busy rental company. I decided to continue my journey with her and signed up for an intense winter program to deepen the Womb work. Little did I know how many changes would follow the year after. We all know about opening our hearts and how to live from the heart. But if we want to fully ground and manifest this within our feminine core of creation we need to connect to our hearts AND our wombs. There is such a hidden treasure waiting to be found.
As this was such an amazing and life changing circle I immediately grabbed the possibility and gained a spot in the prestigious and acknowledged Sacred Womb Awakening Practitioners Training by Diana Beaulieu.
What it did to me
Connecting to my Womb helped me to open up to a more Shamanic path. I have completed a deep 2 year journey through the Inca Wheel. Learning about all the different directions and energies that are available. It was a deep inner journey into my biggest fears, sufferings and stories I have created for myself. It was about letting go off suffering and resentment, control and manipulation and learning how to truly forgive and seeing how every story has different angles. 
It was during this Inca Wheel that I decided to embark on a Breathwork Teacher Training. The breathwork in combination with all the other inner work was such an amazing extra helpful tool. It has shown me that it is an incredible healing tool to use and what I like most about this is, that it is 100% natural and available to us at all times. 
Only 1 day after completing the Inca Wheel I flew with my family to the Spanish Mainland to look at a house. 2 Days later we agreed on a price, a month later it was official and 2 months later we made the move to the mainland. At the moment I am preparing the land of this space to be ready for some deep inner work to be done and where this year I will be holding space for some ´close to nature´ retreats.
I truly believe in the power of self healing and our abilities to do this. I empower men and women to become their own healer and to awaken to the medicines they have within. This is the foundation for all of my sessions. I am here to help you heal yourself, but I am not your healer.
If you would like to know more about me and you would like to explore the possibilities, send me a message to book a 15 minute discovery call for free!
Blessings,
Marjolein